While Elder Barcala and I were street contacting the other night we met a guy who said something that really got me thinking. He said:
A person who doesn't read is no better than a person who can't.
It really struck a cord in me on the importance of learning, and the fact that God gave us a brain for a reason. One of my favorite things about the Gospel of Jesus Christ is that if it is practiced in full, it encourages the study and learning of all subjects. In fact, that is the entire purpose of this life; to learn and to grow in light and knowledge.
I was further inspired when my grandpa, Alfred S. Cordon shared this thought with some family and friends the other day.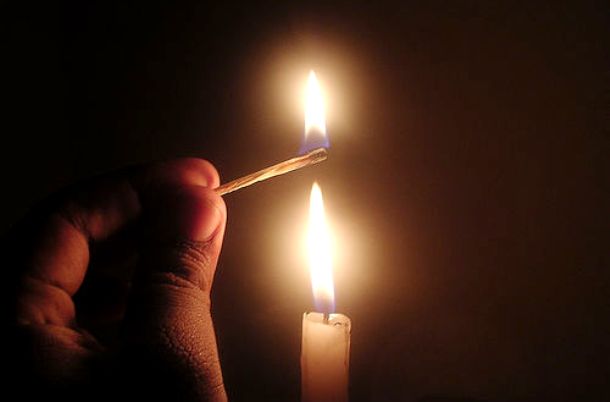 " GROWING IN LIGHT "
That which is of God is light; and he that receiveth light and continueth in God, receiveth more light; and that light groweth brighter and brighter until the perfect day.
--DOCTRINE AND COVENANTS 50: 24
What a remarkable plan ---a light that grows "brighter and brighter until the perfect day." It speaks of growth, of development, of the march that leads toward godhood. What a profound challenge! We must go on growing. We must continually learn. It is a divinely given mandate that we go on adding to our knowledge.
--PRESIDENT GORDON B. HINCKLEY ( a quote from his little book )" STAND A LITTLE TALLER "
I firmly believe that as soon as we stop growing, learning, and improving with each new day, that we can stop worrying about whether or not we are going to be damned at the last day because we already are. That may shock or confuse you, but consider this usage of the word; when you dam a river you stop its progress. It stops flowing, and will never reach its intended destination. So it is with us. If we stop learning and stop growing, we have damned ourselves. Thus, we must never stop increasing in light and knowledge.
The best way to increase in light and knowledge is to seek learning by faith. We are admonished to do this by the Savior in the Gospel of Matthew 7:7 which says, "
Ask, and it
shall
be given you;
seek
, and ye
shall
find
; knock, and it
shall
be opened unto you: "We are also told in James 1:5,
"

If

any of you lack

wisdom

, let him ask of God, that

giveth

to all

men

liberally, and

upbraideth

not; and it shall be given him." The common thread in both verses is the invitation to act, by actively seeking knowledge through questions. Our job as intelligent beings is to continue to ask questions and to seek answers. If you never question, and if you never seek answers, you will never increase in knowledge, and you will never reach the potential that we all have.

118 And as all have not faith, seek ye diligently and teach one another words of wisdom; yea, seek ye out of the

best

books

words of wisdom; seek learning, even by study and also by faith.

Study, read, and devour every bit of information you can find, for all that is true is part of the Gospel of Jesus Christ, no matter the source from whence it sprang. And remember that the best learning environment exists when the spirit is present, so learn not only by study but also by faith. Do as James directs and ask God for wisdom, then actively seek to find answers. If you do, the answers you seek
will be given unto you by the power of the Holy Ghost. Of that I give my solemn witness and promise in the name of Jesus Christ. Amen.